innoFSPEC @ Analytica virtual from October 19 to 23, 2020
In order to bring exhibitors and visitors together nevertheless, Messe München has launched analytica virtual, sending a signal for the future of the lab industry: in times of digital transformation, corona is no reason to do without valuable business contacts and news of the latest products. Therfore our colleague and PhD candidate Stephanie Schlappa (Applied Analytical Photonic) will manage the interactive virtual exhibition stand of innoFSPEC at this year's Analyitica trade fair.
From October 19 to 23, 2020 you can gather information about the latest developments in process analysis technology and discuss your questions with her around the clock. To do so, you need to register using the following link.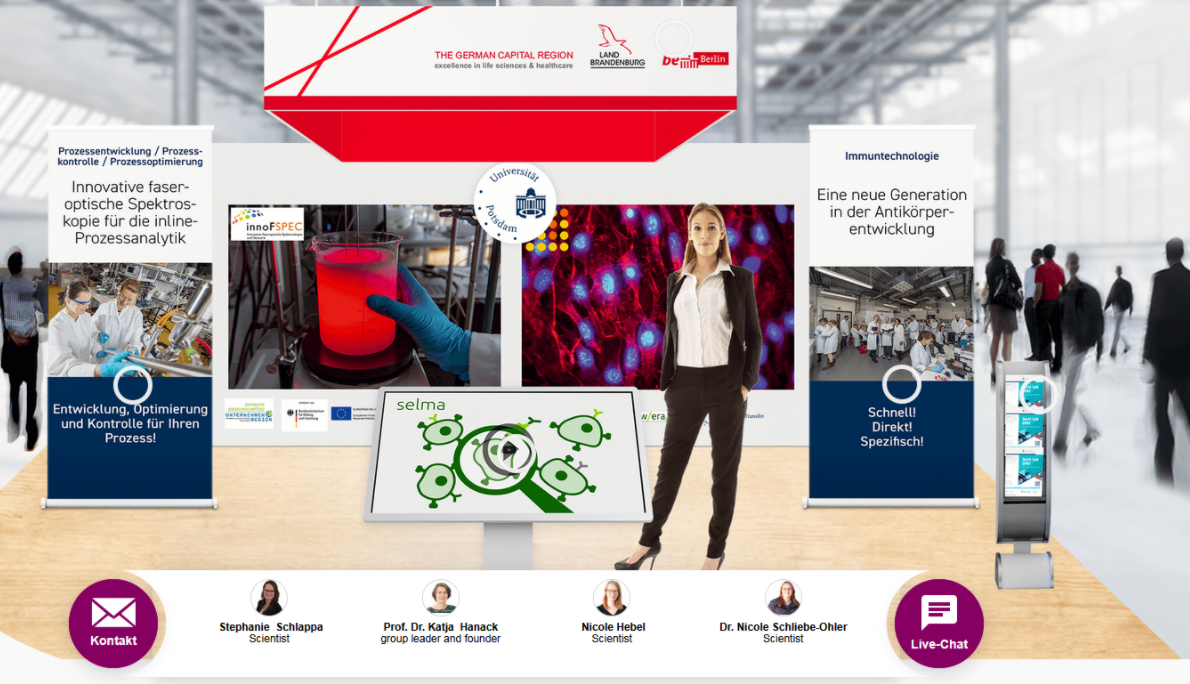 © analytica virtual