Goodbye Daniela (and 2021)!
At the end of year 2021, innoFSPEC member Daniela Vasquez has left our group. We will miss her positive attitude as well as her excellent research! Fortunately, Daniela has not moved far: You can now find her in Prof. Santer's Group for Experimental Physics at the University of Potsdam. Of course, she is always welcome to come over for a visit!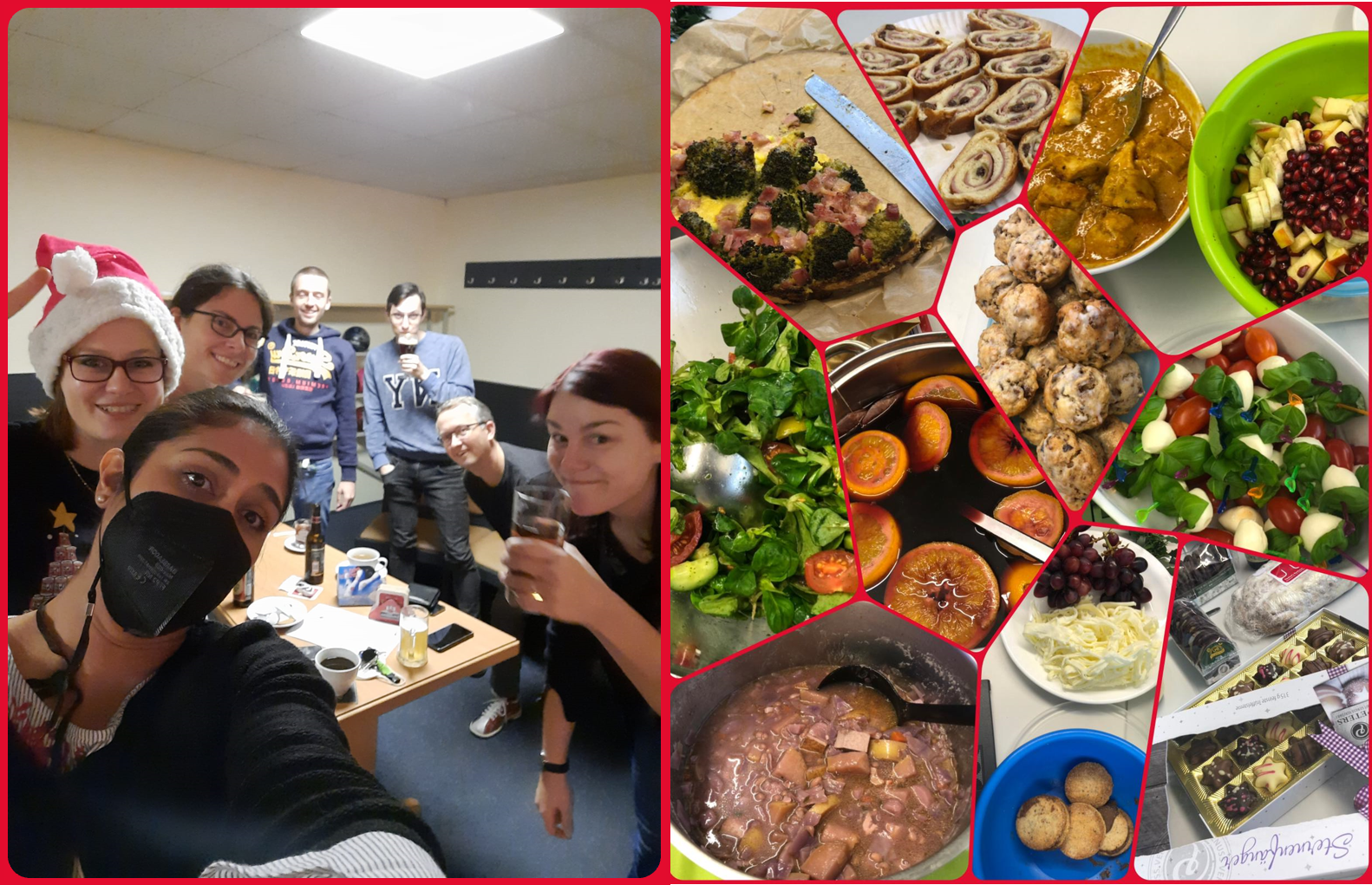 Daniela's farewell and innoFSPEC Christmas party with delicious homemade dishes (right) and team bowling (left; Daniela in the front).