Visit at Evonik
This week, innoFSPEC members Katlen, Sebastian, Justin, Marvin and Anika went to Wesseling by Cologne to see the industrial site of NanoPAT partners Evonik. They visited the R&D labs and pilot plants of Evonik's silica section and planned the technical implementation of the PDW technology in these labs, potentially working towards having PDW spectrometry as a new PAT in the silica production process.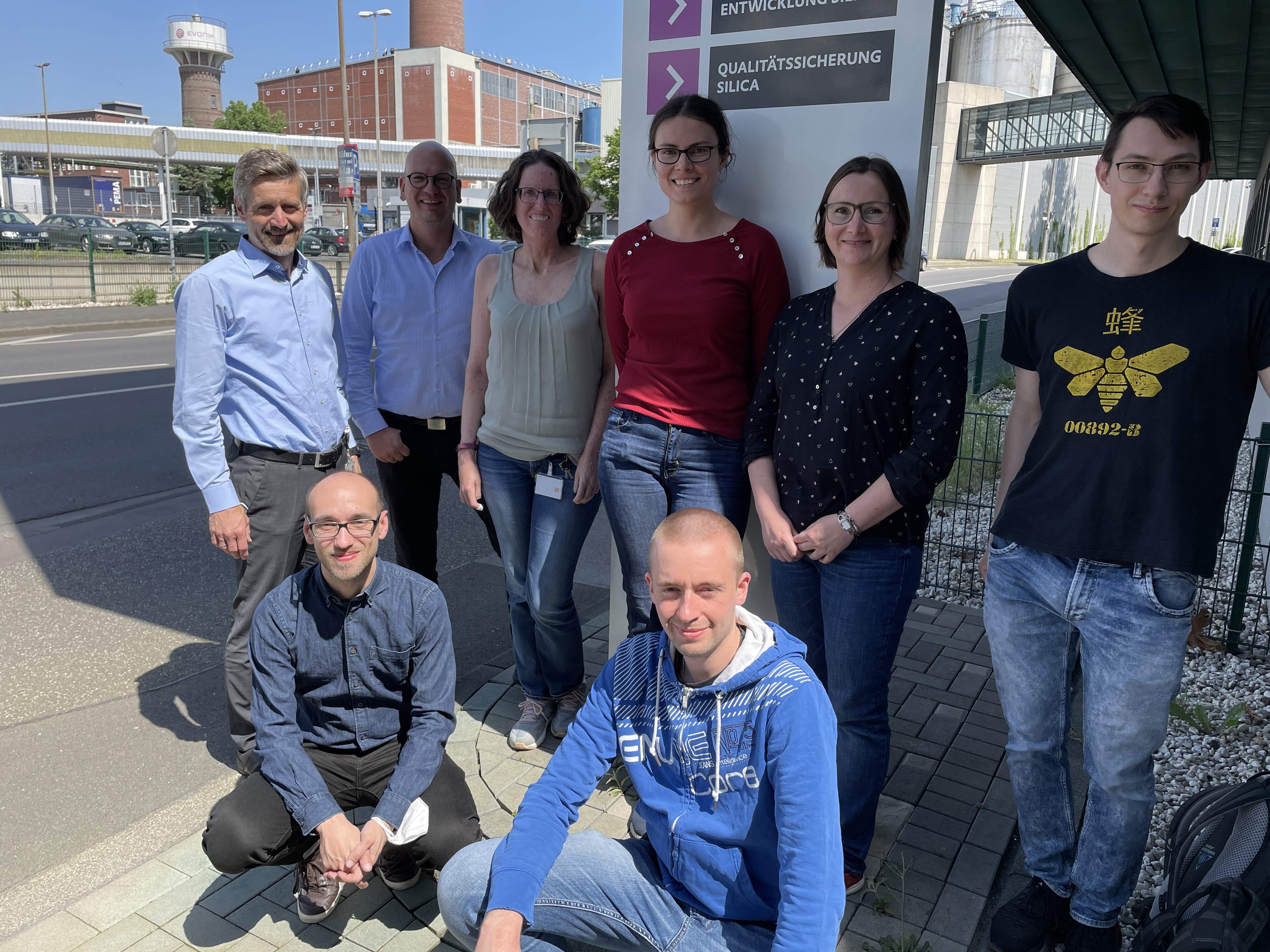 Back (left to right): Thomas Pelster, Hilmer Tasto, Julie Michaud-Bernlochner (Evonik); Anika Krause, Katlen Brennenstuhl, Justin Koenig (innoFSPEC).
Front: Marvin Münzberg, Sebastian Zimmermann (innoFSPEC).